IN THE HEART OF ALTOPIEMONTE
A niche in the world where wines are born from the deposits of materials from the Ice Age, from the rocks of the Supervolcano of Valsesia, from the collision of the earth's plates, from the Mediterranean climate tempered by Monte Rosa: all this represents the extraordinary territory of Alto Piemonte.
Cà Nova wines are born here, in the hills of Novara, in the vineyards hidden in the most suitable soils, from which they capture the minerality that gives a recognizable imprint to our Nebbiolo.
Cà Nova winery was born from love. The love for this territory suddenly burst out in 1995 when my father Vittorio and I, both born in Milan, discovered that just a few kilometer from home there was an oasis of nature, of rural history, of wines that have their roots in the mugs of the old Romans.
If the North Piedmont wines naturally steal to the soil its minerality and pleasant acidity, San Quirico is the exaltation of both of it. A very old vineyard that we have rescued from the woods that had already taken it. A beautiful fairy tale where 14 owners of single rows of vines have given us their land, their history, their efforts, their dreams. 
This vineyard, entirely facing south, on a sloping hill of morainic origin, overlooked by the ruins of the 15th century chapel of San Quirico, has an acidic soil rich in iron material that gives our wine an extraordinary minerality and longevity.
Once you will discover High Piedmont you will never want to stop anywhere else! And our location Relais Ca Nova will allow you to visit all its beauties by choosing between stays of one or more nights.
The Relais Cà Nova is a comfortable guesthouse with 8 delightful mini-apartments, open space or one room apartment, at your disposal for a break under the sign of full independence. All accommodations are provided with a fully equipped kitchenette, a welcome kit for your breakfast, complimentary toiletries and slippers to make you feel at home, Wi fi, LCD TV, indoor parking. Welcome kit in the kitchen will help you with your breakfast.
Our winery is a special place... try our tasting experiences!
Located between the holes of Golf Bogogno, our XVII° century farmhouse will be the ideal location to transport you into our world. You will experience the Cà Nova history, its vineyards, its cellar and taste a selection of wines paired with small appetizers. Let yourself be carried away by the emotions that Giada and her wines will suggest you!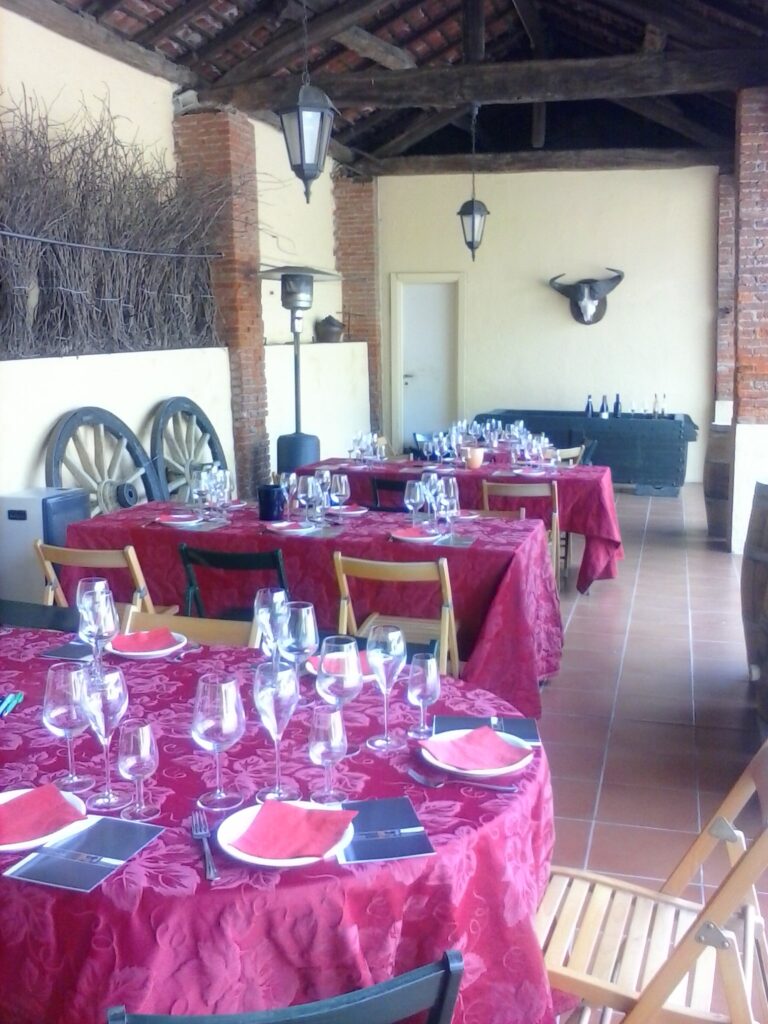 If Golf is your favourite sport you are in the right place! Our winery is located inside of the Bogogno Golf Resort and our guesthouse at only 200 mt from the concierge of the golf district.
Golf Bogogno is a beautiful 36-holes field with two 16-holes courses, a training field, restaurant and pool. Also, at 10 minutes by car, you will also find the 27-holes of the Castelconturbia Golf Club. Dreamlike courses and beautiful natural scenery. Ask us about our conventions.